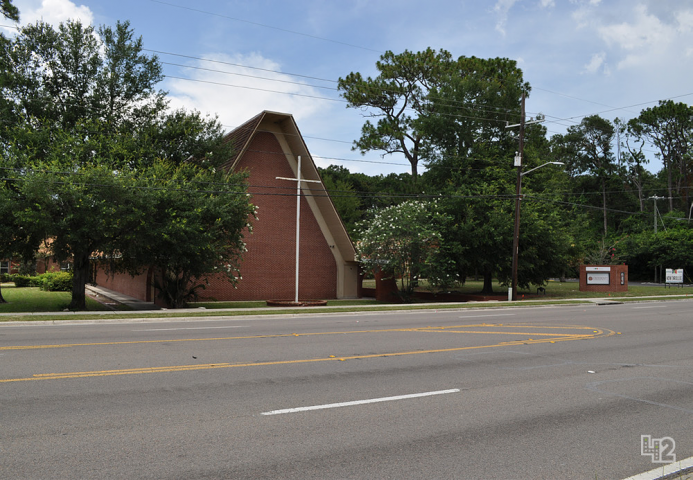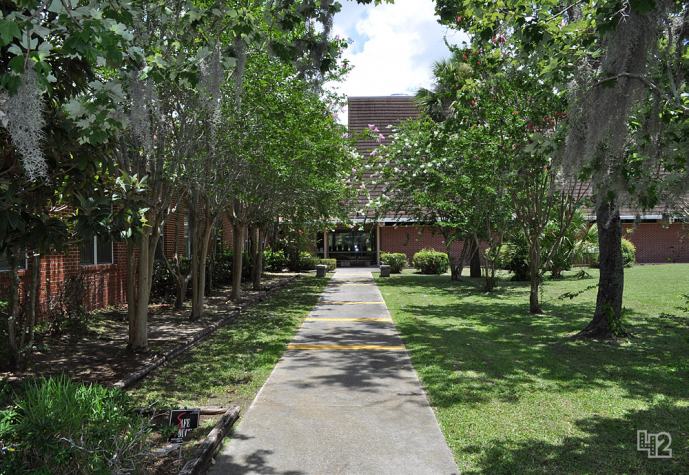 OUR NEW CHURCH BUILDING 
Fall 2019, we purchased our new church home located at 6429 Atlantic Blvd. This
beautiful property is situated on 4 acres and

provides over 19,000 square feet of building, a sanctuary with seating for up to 400 and 15 educational classrooms for discipleship, community training and other church ministries.
We are committed to utilizing this campus and building in a significant way that will glory God and enrich the lives of our members and community for God's kingdom.
While we have made great strides to secure this property, significant renovations are needed to this building to modernize its beauty and improve its environment for greater worship, interaction and outreach services to our community.
In Exodus 25:1-2, when it was time to build the sanctuary, God told Moses to ask for voluntary contributions from among the people of Israel.  "For the building of the sanctuary great and expensive preparations were necessary; a large amount of the most precious and costly materials was required; yet the Lord accepted only freewill offerings. 'From everyone who gives it willingly with his heart you shall take My offering' (Exodus 25:2)... All who love the worship of God and prize the blessing of His sacred presences will manifest the same spirit of sacrifice in preparing a house where God may meet with them. They will desire to bring to the Lord an offering of the very best that they possess." -Patriarchs and Prophets, 343-344
You can help!
We've put together a church registry to let our members and friends know exactly what gifts will help us out the most.
CHURCH REGISTRY 
NOTE: The equipment and furnishings listed above reflect commercial grade prices and are need items for children's/youth Sabbath School, Sanctuary & Cafe Areas; Kitchen & Fellowship Hall wishlist to be added soon.
What gift amount is needed to be donated?
Every gift counts! We are asking every member and friend of New Life to give a contribution towards the gift amounts listed above. You may give a FULL or PARTIAL monetary gift towards the item(s) you'd like to help us purchase for designated areas. Also, we encourage you to continue giving a gift of  $100 (or more) every month to support other projects of this campaign. Remember, this gift is additional with regular tithe and offering contributions.
What will the Campaign contributions I give be used toward?
Your contribution will be used to finance costs for design services and renovation projects that cannot be funded by the annual budget.
How should I prepare to participate?
Begin with prayer. Allow God to speak to your heart and believe by faith that He will provide the funds that you're inspired to give. Read scripture passages that speak about stewardship and giving, such as 1 Corinthians 16:2, Proverbs 11:25, Proverbs 3:5-9, 2 Corinthians 8:7, Acts 20:35, Luke 6:38 and Psalm 116:12.
How can I give?
We offer a variety of ways you can give---online, checks, credit cards, money orders and other assets.
ONLINE GIVING
Give now online (By clicking this link, you will be redirected to our donation page. Insert your gift amount on the "Capital Campaign" line.)
CASH APP
Instantly send your donation with Cash App. Enter our Cashtag: $NuLifeJax and the amount. Don't forget to enter what the donation is for: "Capital Campaign--Youth Room," etc.
IN-PERSON
Contributions can be made in-person during our Sabbath worship services. Simply mark "Capital Campaign-Cafe" on your giving envelope and submit your check or cash donation during the offertory period of Sabbath worship. 
MAIL
Send your gift by mail to New Life International SDA Church | P.O. Box 11236 | Jacksonville, FL 32239.  Please ensure all checks and money orders are made payable to New Life International SDA Church. 
Thank you for your commitment and support of New Life International SDA Church.